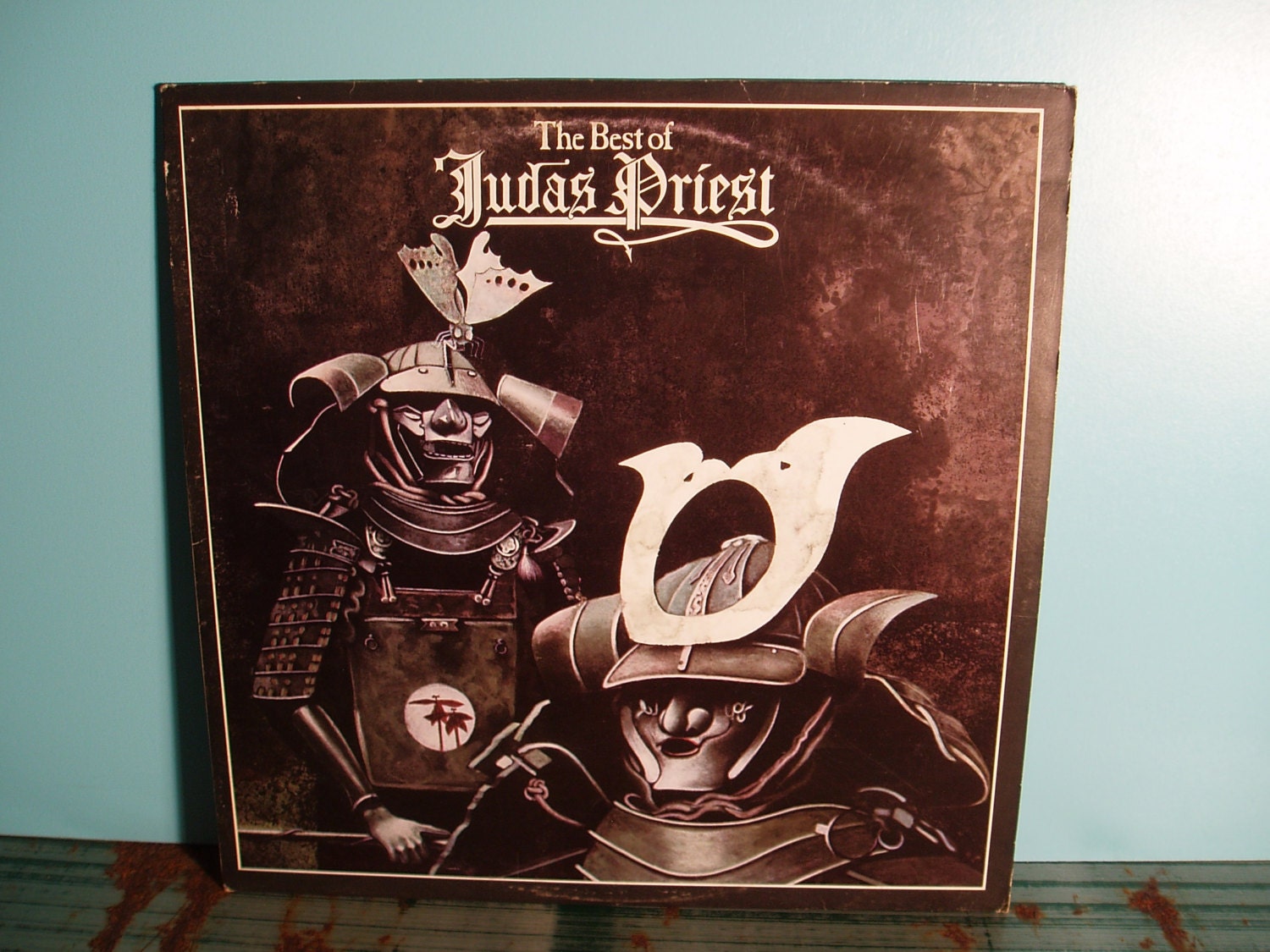 Este es uno de los vinilos de los cuales estoy orgulloso de haber conseguido, allá por el año de 1995 con ahorro propio iba por uno de Iron Maiden a la tienda de discos más cercana (85 kilómetros) pero cuando arribé ya no había ese vinilo de la "Doncella" y en cambio si había este. No dudé en adquirirlo porque ya había leído infinidad de reseñas en revistas especializadas en Rock y Metal que llegaban de España como la Heavy Rock, Kerrang y Metal Hammer. En fin que sin pensarlo pagué el precio de este álbum semiusado pero en perfectas condiciones, una edición de la Gull Records del Reino Unido de lujo, aunque cabe mencionar que a un costado de la parte posterior de disco dice "Made In Italy". Un compilado de 8 piezas legendarias de auténtico Heavy Metal de los años 70´s estaba ante mis manos y era mi deber cuidarlo como se debe cuidar algo preciado además de ser el primer trabajo de la banda inglesa que adquiría para mi colección personal. También me enteré mediante dichas revistas que era un recopilatorio no autorizado por la banda y que se publicó sin su consentimiento, años más tarde la banda comentó en su página web que esto no era más que para sacar provecho del nombre de la banda bajo responsabilidad del sello independiente Gull Records.
Este disco es el primer recopilatorio de la banda realizado en 1978 luego de los exitosos discos de estudio "Rocka Rolla"(1974), "Sad Wings Of Destiny"(1976) y del álbum "Sin After Sin"(1977) no incluyeron ninguna pieza para este álbum; sabía que estaba de verdadera colección por las reseñas hechas en las revistas españolas antes mencionadas. Así que esta adquisición es de las más preciadas y más cuidadas por un servidor, aunque queda en el remordimiento que no sea considerado como oficial por parte de la legendaria banda, en una reedición de este mismo álbum en el 2001 bajo el nombre de "The Best of Judas Priest: Insight Series" se incluyeron varias piezas más incluida una entrevista al ex-baterista John Hinch; la banda reaccionó molesta al calificar las declaraciones de Hinch como falsas y de ser basura, así como recordar que fue despedido de Judas Priest por no ser idóneo para el sonido de la agrupación.
Pero vayamos a la música no cabe duda que el formato análogo es de lo más preciado por los melómanos debido al sonido puro con el que suena valga la redundancia cada una de las piezas de este trabajo. Se puede apreciar la creatividad y evolución de la banda en cada pieza que recorría sus tres primeros discos. Para mí es de los mejores recopilatorios que se tengan realizado por una banda de Heavy Metal y muchos(as) estarán de acuerdo con ello, aunque también esta el dilema de apoyar este tipo de recopilatorios que en lugar de enorgullecer a la banda son de las que más enojan por todo lo anteriormente mencionado.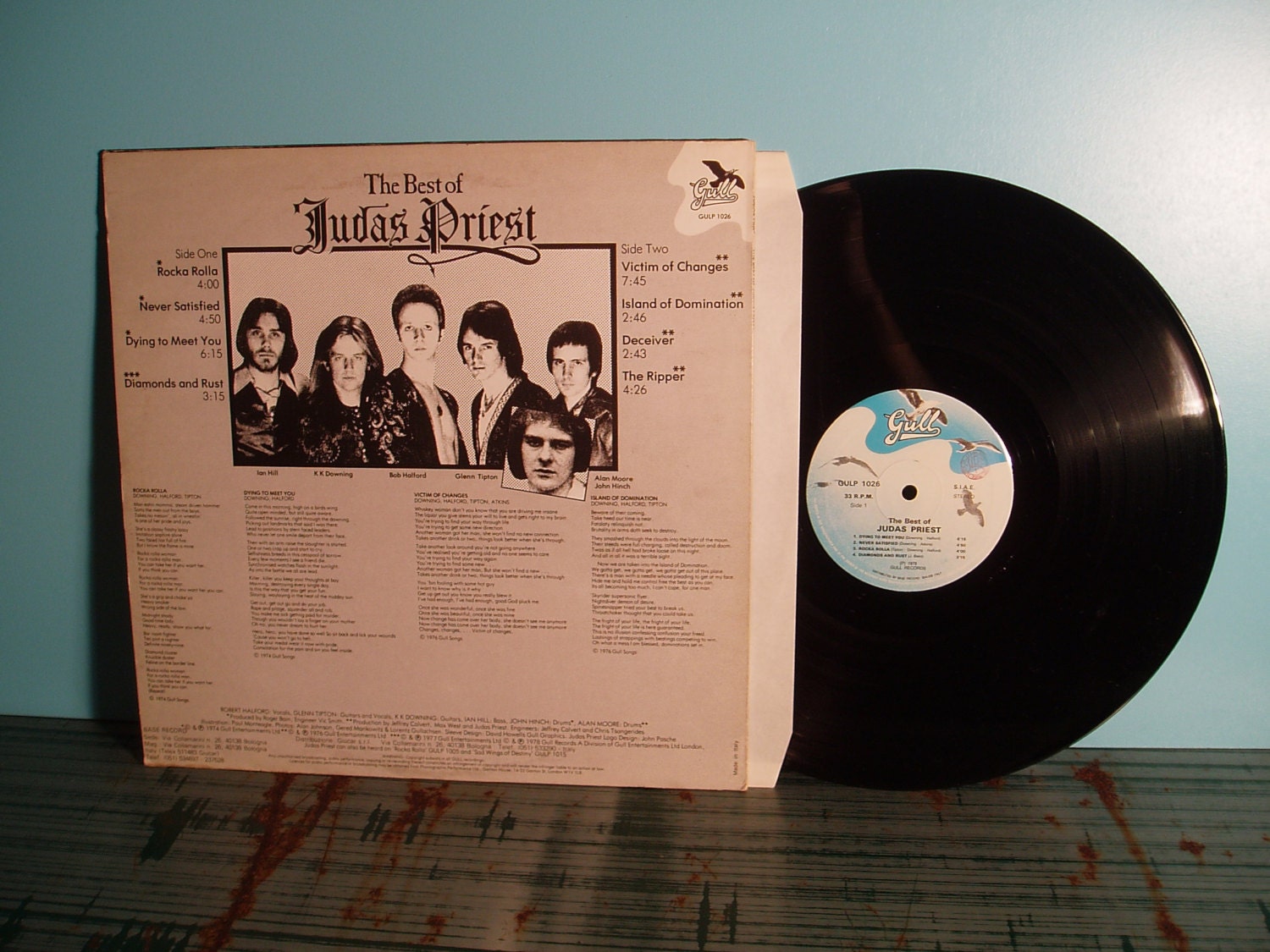 Las primeras 3 piezas del disco son del álbum "Rocka Rolla" y las piezas del número 5 a la 8 son "Sad Wings Of Destiny", la pieza 4 "Diamonds & Rust" un cover de Joan Báez es una pieza adicional que salió durante las reediciones del "Rocka Rolla" pero que fue grabada durante 1975. Todas las piezas son de un absoluto disfrute por su calidad compositiva en las guitarras, los ritmos y compases de la batería así como la grandiosa voz juvenil y potente de Rob Halford(quién ya había comenzado a forjar su propia leyenda). Esta grabación independientemente de la polémica sirvió a muchos y muchas fans incipientes de la banda para entrar al "universo de musical" de Judas Priest, se los digo porque así pasó con algunos conocidos míos que gracias a este disco se animaron a conocer el resto de la discografía de los ingleses.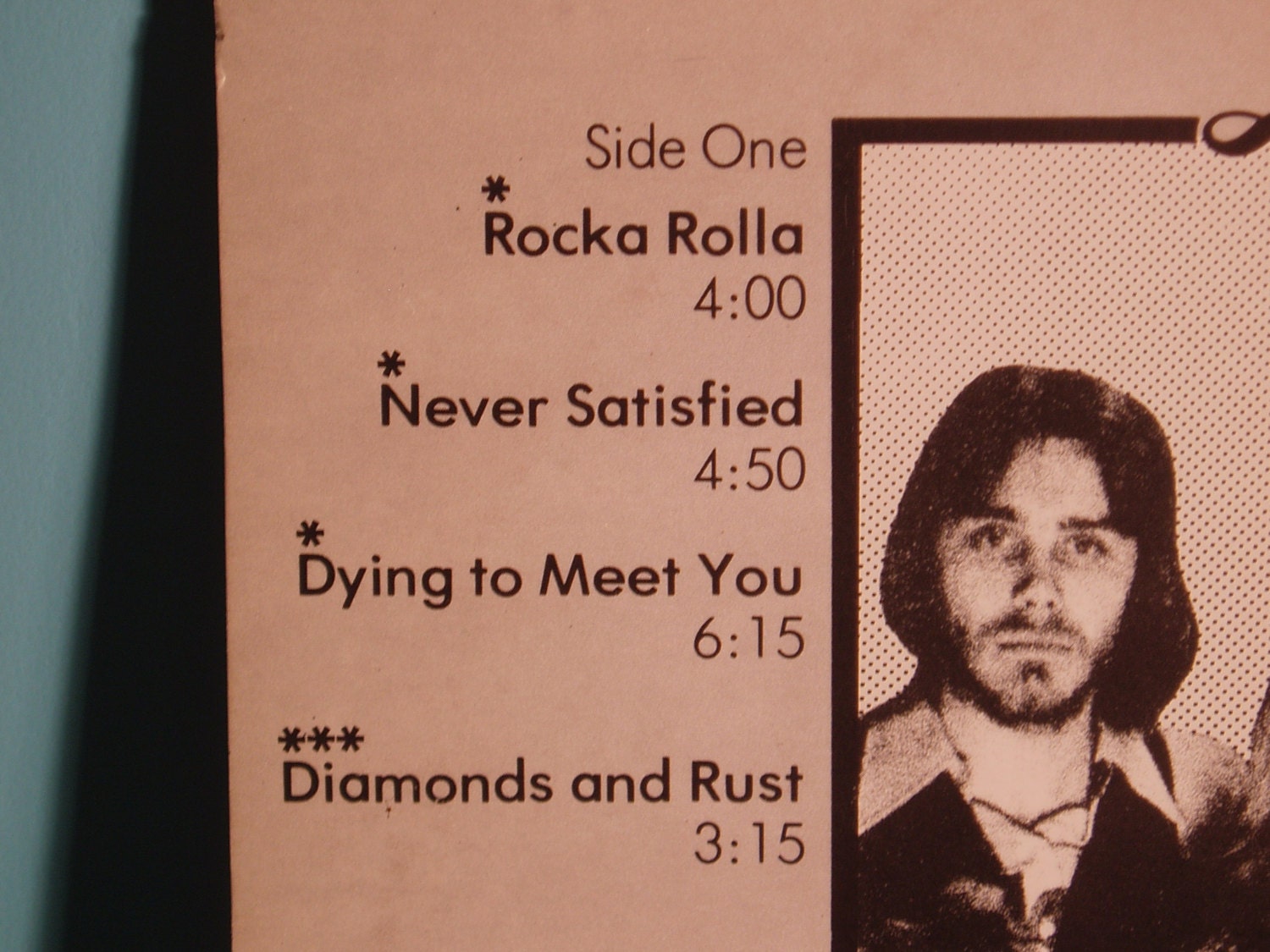 El lado uno del disco editado por la Gull Records en el compilatorio original se encontraban primeramente las piezas "Rocka Rolla", "Never Satisfied", "Dying To Meet You" y la emblemática balada de Joan Báez "Diamonds & Rust", con estas 4 piezas tu debes sentirte agradecido por escuchar tremendas composiciones del inicio del Heavy Metal, en lo personal que puedes entender que para una banda de esos tiempos lo que importaba era la libertad para componer y expresarse a la vez que ser creativo para permanecer en el gusto de la gente.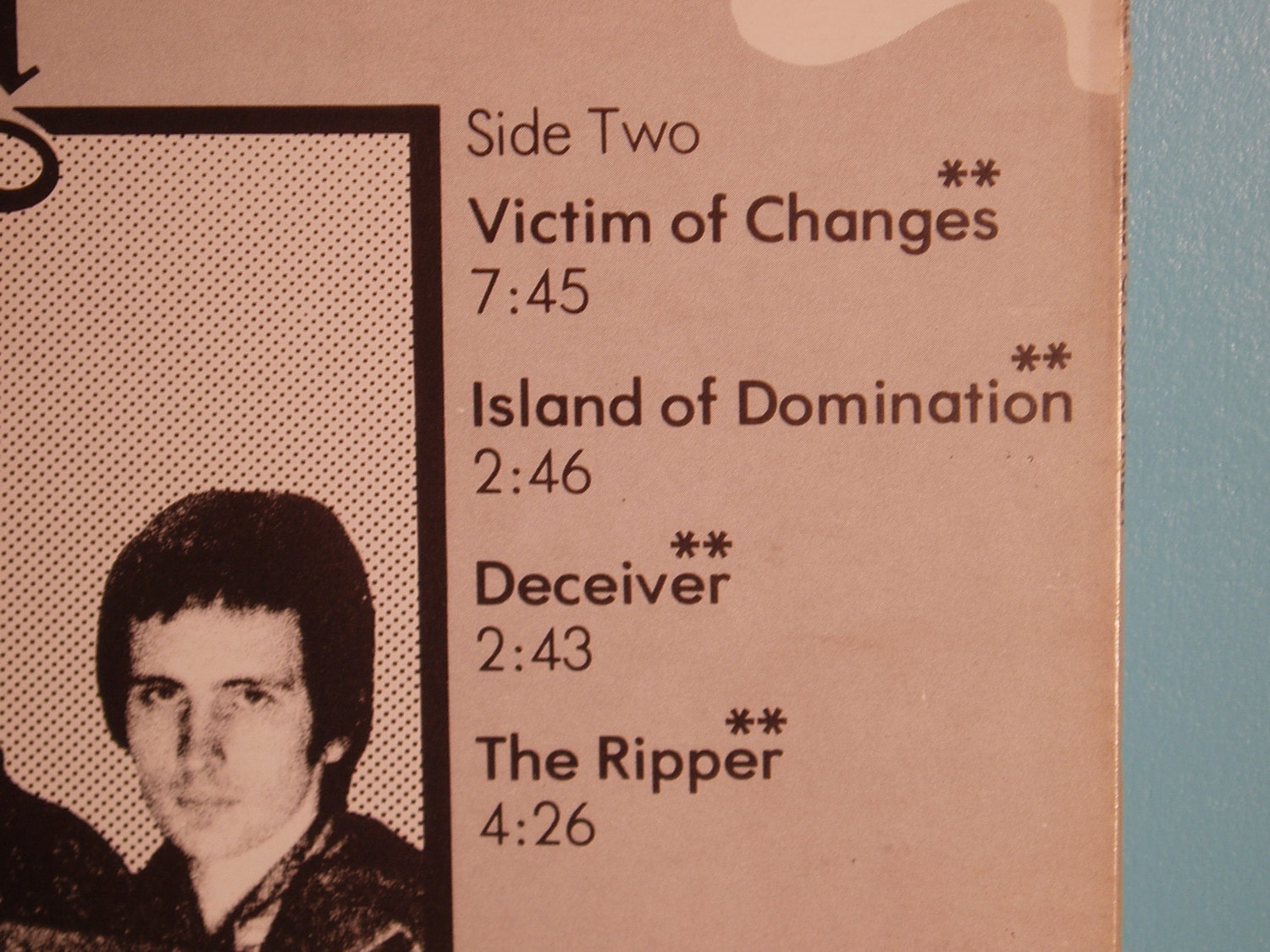 El lado dos del disco compilatorio iniciaba con un himno de la banda y del Heavy Metal de todos los tiempos, la emblemática "Victim Of Changes" que aún hoy forma parte de los set list de la banda en directo. Le siguen "Island Of Domination", "Deceiver" y "The Ripper" para cerrar con broche de oro este trabajo que por su calidad es de los discos que nunca te aburrirán, de principio a fin se disfruta y si eres de los que por primera vez los escuchas, serás de los que también apreciarás este disco tarde o temprano.
Aquí tienes 3 piezas que vienen en este disco compilatorio. Esperó que adquieras los discos "Rocka Rolla" y "Sad Wings Of Destiny" para que escuches estas canciones y en tu decisión estará si adquieres este trabajo o no.
Judas Priest "Rocka Rolla"
Judas Priest "Diamond & Rust" en vivo 1978
Judas Priest "Victims Of Changes"
Se ha editado dos veces más, una en 1987 que incluyó dos pistas más y en 2001 donde se incluyeron 7 canciones más y una entrevista grabada a John Hinch(como ya hemos mencionado). No sabemos cuanto ha ayudado a la banda este disco compilatorio desde su publicación en 1978 o bien cuanto lo ha perjudicado, la situación es que muchos andan en busca de este álbum y muy pocos somos los privilegiados quienes lo hemos conseguido si bien no como parte de la discografía oficial si como una de las rarezas del material de una banda. Espero que esta reseña te haya gustado nos leemos la próxima semana amigos del blog.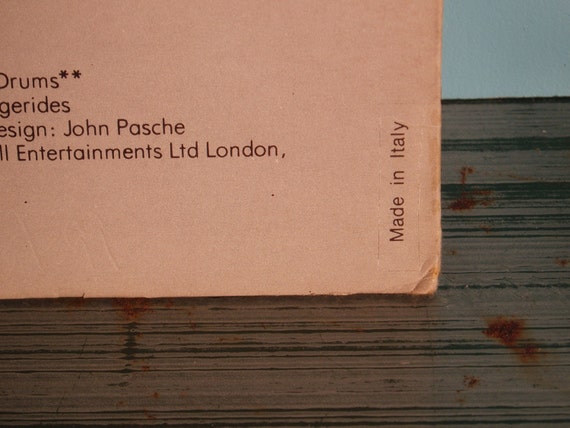 Aquí la foto de la parte posterior de la esquina derecha del álbum donde viene la leyenda "Made In Italy", vaya que esto si que es una auténtica rareza la que esta en mis manos.
ANTON